Self Defense Henderson, Las Vegas
Welcome to Master CD Young's Karate in Henderson. We offer a family style martial arts program for students ages 4 and up. With separate classes for adults and kids, we offer classes Monday through Saturday. Whether you are looking for a child development program or a weight loss program for you, martial arts offers a variety of benefits for everyone. We have karate lessons in Henderson that will fit your goals and your family's needs.
Come visit our school and try our Free Karate Trial Class, and you will see why we are the Henderson area's premiere martial arts school. Please view our programs for Henderson Adult Karate, Karate for Teens Ages 13+, Karate for Kids Ages 7-12, and Karate for Kids Ages 4-6.
Henderson Karate Business Hours 2019
Tuesday - Friday: 3:00pm - 8:00pm
Saturdays: 9:00am - 12:00pm
Mondays: Instruction By Appointment Only
Download our KarateNV App or fill out our request for the 2019 Schedule.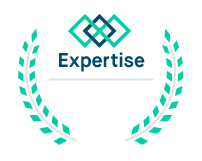 Best Martial Arts
Teachers in
Las Vegas


2018
Adults Self-Defense Henderson
Our Adults self-defense program trains you in:
Basic karate; Blocking, Kicking, and Striking
One-Step Self-Defense
Sparring
Street self-defense
With lessons that build your strength and endurance, we train adults of all skill levels to be prepared, keep on their feet, and maintain power during an attack situation. Our instructors are passionate about self-defense and keep you feeling ready and prepared with the best workout of your life.
Train to keep healthy but also train to keep safe with our Adult Programs
Women's Self-Defense Henderson
Find your POWER and use it with our Women's Self-Defense program. Women seek our classes for many different reasons – whatever brings you here, know that our women's self-defense team will train you using four important steps so you feel protected and in control.
1) Awareness to your situation
2) Prevention with verbal cues, positioning, and your initial response to an assailant
3) Response with body language – verbal/nonverbal cues, and physical action
4) Self-realization of your abilities and your willingness to act
Women have incredible strength and at CD Young's Karate we develop this strength and train women to be the best that they can be. Our full-body workout and all-female classes uses real-life scenarios to train, so you leave our classes feeling CONFIDENT. Join our community of women and see what learning self-defense can do for you – both inside and out.
Train to keep healthy but also train to keep safe with our Women's Self-Defense Program
Kids Self-Defense Henderson
The childhood years are a formative time to develop good habits and routines so kids can grow up to be confident, strong, and well-balanced adults. At CD Young's Karate, our kids self-defense programs are tailored for children with this in mind. Kids need to keep SAFE both physically and mentally – our kids self-defense programs train both body and behavior using martial arts.
In our kids self-defense program we focus on:
Anti-bullying
Manners
Distance-management
Awareness
Kids develop their leadership skills to build their confidence, they learn respect for teammates, instructors and family members, and they develop awareness of their situations by keeping SAFETY as their number one priority. If you're looking for a program that will develop your child's physical and mental strength as they grow and face diverse situations, then CD Young's Karate is the place to be.
Train to keep healthy but also train to keep safe with our Kid's Self-Defense Program.
Train to keep healthy but also train to keep safe with our programs:
View our MINI NINJAS Program, Ages 4 to 6
View our KIDS Program, Ages 7 to 12
View our TEENS Program, Ages 13+
View our ADULTS Program
Karate Henderson