Kids Karate Henderson
Kids are always full of energy with busy bodies and active minds - at CD Young's Karate, our kids program puts this energy to good use.
Are you looking for a program that will keep your child active? Do you want your child to develop healthy habits so they can be successful, now and in the future? At CD Young's Karate, our kids programs are 100% child-oriented with this in mind. Kids train both mentally and physically to be disciplined, focused, and safe so they can thrive in school, with friends, and at home.
Henderson Karate Business Hours 2019
Tuesday - Friday: 3:00pm - 8:00pm
Saturdays: 9:00am - 12:00pm
Mondays: Instruction By Appointment Only
Download our KarateNV App or fill out our request for the 2019 Schedule.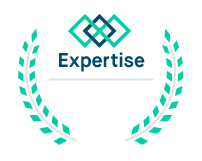 Best Martial Arts
Teachers in
Las Vegas


2018
KIDS PROGRAM AGES 7 to 12
The school years are an important developmental time in a child's life where they're faced with all kinds of situations and scenarios that require them to be mindful, cooperative, and respectful. Our program focuses on 8 important skillsets to help kids stay successful:
Manners
Concentration
Perseverance and Dedication
Agility and Hand Eye Coordination
Technique and Balance
Courage and Confidence
Flexibility and Athleticism
Speed and Precision
Whether your child is a shy introvert or an active jokester, we support each and every one of them to be the best that they can be. Our friendly, inclusive, family-oriented programming ensures all students get what they need to thrive so parents can watch their children excel - now and in the future.
Our Kids Karate Henderson program start training in martial arts but end up teaching so much more.
What are the benefits of CD Young's Kids Karate Henderson Program?
Kids practice how to control and coordinate their body, mouth, and eyes
Kids learn how to be disciplined within themselves and with others
Kids develop an active lifestyle with regular fitness and physical training
Kids grow their memory using skill-building moves and traditional combinations
Kids receive ongoing support and motivation from instructors and teammates
Kids learn important anti-bullying lessons to keep confident and in control
Learn more about CD Young's Kids Karate Henderson Click Here
We offer a welcoming environment with professional, award-winning teachers and we are dedicated to ensuring your success with martial arts and in your every day life.
Train to keep healthy but also train to keep safe with our programs:
View our MINI NINJAS Program, Ages 4 to 6
View our KIDS Program, Ages 7 to 12
View our TEENS Program, Ages 13+
View our ADULTS Program
Karate Henderson