CD Young's Karate in Henderson
Welcome to Master CD Young's Karate in Henderson. We offer a family style martial arts program for students ages 4 and up. With separate classes for adults and kids, we offer classes Monday through Saturday. Whether you are looking for a child development program or a weight loss program for you, martial arts offers a variety of benefits for everyone. We have karate lessons in Henderson that will fit your goals and your family's needs.
Come visit our school and try our Free Karate Trial Class, and you will see why we are the Henderson area's premiere martial arts school. Please view our programs for Henderson Adult Karate, Karate for Teens Ages 13+, Karate for Kids Ages 7-12, and Karate for Kids Ages 4-6.
Henderson Karate Business Hours 2019
Tuesday - Friday: 3:00pm - 8:00pm
Saturdays: 9:00am - 12:00pm
Mondays: Instruction By Appointment Only
Download our KarateNV App or fill out our request for the 2019 Schedule.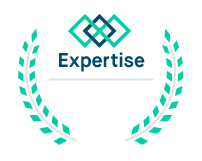 Best Martial Arts
Teachers in
Las Vegas


2018
Anti Bullying at CD Young's Karate Henderson
• Learn important self-defense moves
• Improve your mood and confidence with regular physical activity
• Achieve better focus at home, work, or school
• Meet like-minded people committed to similar physical goals
• Receive continuous support from our dedicated instructors

Everyone begins their training for different reasons but each of our practices develop with the right amount of encouragement, commitment, and drive. Start your training now and see what you can achieve with us.
Our programs and lessons incorporate four important elements that we continue to build on as we move up the ranks and improve our practice:
What does training at CD Young's Karate Henderson look like?
Basics Training
Basics Training combines blocking, punching, and kicking in a cardio-paced routine. These techniques are great for developing coordination, focus, discipline, and endurance.
One Step Sparring
One-Steps are specific combinations of strikes, kicks, and judo used to practice self-defense. These techniques are great for developing body control, distance, and timing.
Katas - (FORMS)
Katas can be described as stories told with our karate, passed down by masters for generations and often displayed in competitions, tournaments, and testing practices. Katas incorporate combinations of basic blocks, kicks, and punches and are performed at a quick cardio-pace.
Sparring
Sparring is the application of real karate techniques used in a fighting scenario. Sparring is a very controlled and safe practice of training martial arts, but helps students train reflexes, positioning, and control in real time. Sparring is a great physical workout and is practiced on Saturdays at a cardio pace.
Our combination of traditional and modern training keeps students engaged and dedicated to their practice. Whether you're seeking martial arts for self-defense, stress-reduction, weight maintenance, or fitness - CD Young's Karate Henderson offers professional instruction and engaging lessons that will help you achieve your goals.
Train to keep healthy but also train to keep safe with our programs:
View our MINI NINJAS Program, Ages 4 to 6
View our KIDS Program, Ages 7 to 12
View our TEENS Program, Ages 13+
View our ADULTS Program
Karate Henderson
Henderson's Karate News & Events
Click here to view News and Events page

Download Our App: "CD Young Karate" in the App Store and Google Play Store
Visit the top of this Page for Links!
Use the Special Studio Code: KarateNV to Access our Memberships, Schedules, and more!

---
---
Special Hours: Click Here for our 2019 Calendar
Business Hours:
Mondays: 7:00-9:00pm Jiu-Jitsu
Tuesday - Friday: 3:00pm - 8:00pm Karate
Saturdays: 9:00am - 12:00pm Noon Karate Sparring
Special Schedule Days: Upcoming
Saturday, February 2 (No Classes) - Testing
Saturday, March 23 (No Classes)- Tournament
Saturday, April 6 (No Classes) - Mini Ninja and BB Testing
Wednesday, April 16 through Saturday, April 20 (No Classes) - Karate Spring Break/Easter
---
---
Summer Karate Camp 2019
***Starting June 10th and running through August 9th.
***6 Weeks of total sessions. Click to see available weeks.
Camp Weeks:
Week 1: June 10 - June 14 - Ninja Week

Week 2: June 17 - June 21 - Jedi Training Week

Week 3: July 1 - July 5 - Disney Fun Week

Week 4: July 8 - July 12 - Hockey and Rockstar Week

Week 5: July 29 - Aug 2 - Superhero Week

Week 6: Aug 5 - Aug 9 - Spy and Secret Agent Week

www.KarateNVCamps.com
or the app to Register
---
---
Ninja Night aka Parents Night Out & Teen After Party:

---
---
---
---
Click Here For Karate Testing Information
---
---
---
---
>